2:0
4-2-2-1-1

4-4-1-1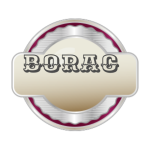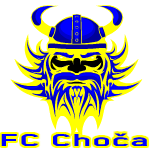 OMS ARENA
Standing : 10428
Seats: 8491
Tribune: 6202
Seats for sponsors: 3839
Sunny
FK Povina
FC Choča
90'

The referee ends the match.

90'

Ball possession in the second half-time is in favour of the host team 58 %.

89'

Team FK Povina is changing the tactics on the field, the current one is Normal.

89'

the preferred passes for the team FK Povina are after the instructions from coach `Short passes.

89'

FK Povina has changed the offensive. It is playing `Normal tactics`.

80'

FC Choča is trying to change the style of the game. It is currently playing `Extreme`.

75'

Team FK Povina plays the passing, Erik Gubar brings the opposing player down to the turf by pulling his journey. Erik Gubar fires and his strike goes just wide of goal. The referee should definitely have whistled a foul.

61'

The FK Povina player receives a clean chance with a swift one-two pass from Roman Štofka. In cold blood, Vincent Holmřy converts the chance with a shot into the left-hand corner of the goal. The home team secure their lead to the overall satisfaction of their fans.

59'

The team FC Choča is changing the preferred passes, believes that `Long passes` will improve its game.

56'

FC Choča has decidied to change the kick off/ offensive. `Attack from the wing` is playing.

51'

Miles Speiser's cross seeks the teammate in the penalty box. Yet, the cross went way too far, so goalie Omar Mazariegos gave the opponents a smile.

45'

Ball possession in the first half-time is in favour for the guest team 56 %.

45'

Half-time

35'

Alexander Svocák intentionally trips over the opponent's goalkeeper who holds the ball firmly in his hands. The referee pulls out a yellow card.

34'

Roman Štofka runs up onto the field.

34'

Bohumír Jancso falls to the turf after a long sprint, he most probably got a cramp. The player must be susbtitued.

24'

An attack on the wing, Maximilián Bevilaqua gets a cross straight onto the head, yet the header flies wide of the goal.

6'

Bohumír Jancso escapes to the left side, suddenly he stands opposite the goalkeeper and he doesn't think twice. GOOAL. Really rapid lead
The guests decided to play in the formation 4-4-1-1 with the players' setup:
Moye - Silva,Svocák,Godbeer,Ivanič - Bisuljevac,Laurinc,Gubar,Palac,Bevilaqua - Speiser.
The hosts decided to play in the formation 4-2-2-1-1 with the players' setup:
Mazariegos - Jauregui,Pritz ,Kustric,Solhaug - Holmřy,Ferkingstad,Schnierer,Jancso,Skistad - Diamant.
Both the host and guest team have already handed in their player lists to the commentators.
It's nice and warm outside. The turf is top-notch. We are looking forward to the players performance.